Our greens staff team is headed by Matt Holden, who takes great pride in producing a course which is playable all the year round, with well manicured fairways and greens. He also strives to constantly find ways to enhance the natural landscape of this beautifully located course,  which boasts fine views of the Hope Valley and surrounding hills and supports a wide variety of wildlife.
The Greens staff  are a loyal committed team with over 100 years of service to Sickleholme between them.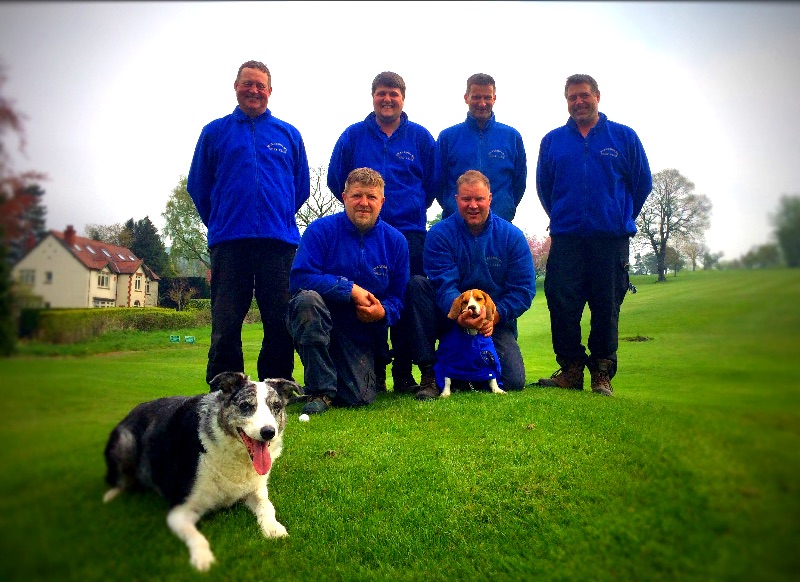 Matt Holden- Head Greenkeeper.
Growing up in the Highlands of Scotland and being a member of Royal Dornoch, I think golf and  greenkeeping was always going to be in my blood. After spending my youth attached to a golf club and my work experience at Royal Dornoch, I decided. greenkeeping was for me. At the age of 20, I moved to Sheffield, and after working at several clubs in the area I stumbled across this spectacular place "Sickleholme" - peaceful, friendly and scenic (home from home!) and joined the team here.  Recently being appointed Head Greenkeeper in 2015 has given me that extra drive to take this  beautiful course to its maximum potential.