Although not a long golf course by modern day standards, Sickleholme offers even the more astute golfer a fantastic challenge. The combination of well positioned bunkers, immaculate undulating greens, and tight tree-lines make Sickleholme a mouth-watering prospect. In addition to the excellent set-up that awaits you, it's important to take in the beautiful scenery that forms the backdrop to our course.
A warm welcome awaits you in the clubhouse, which has a friendly bar and superb catering, the envy of many restaurants and most other clubs.
Please watch the video below by clicking on the image, to get a brief overview of what Sickleholme is like both out on the course and in the clubhouse.
Men's Slope Rating 124 - Course Rating 69.9 (White Markers)
Ladies Slope Rating 127 - Course Rating 72.6 (Red Markers)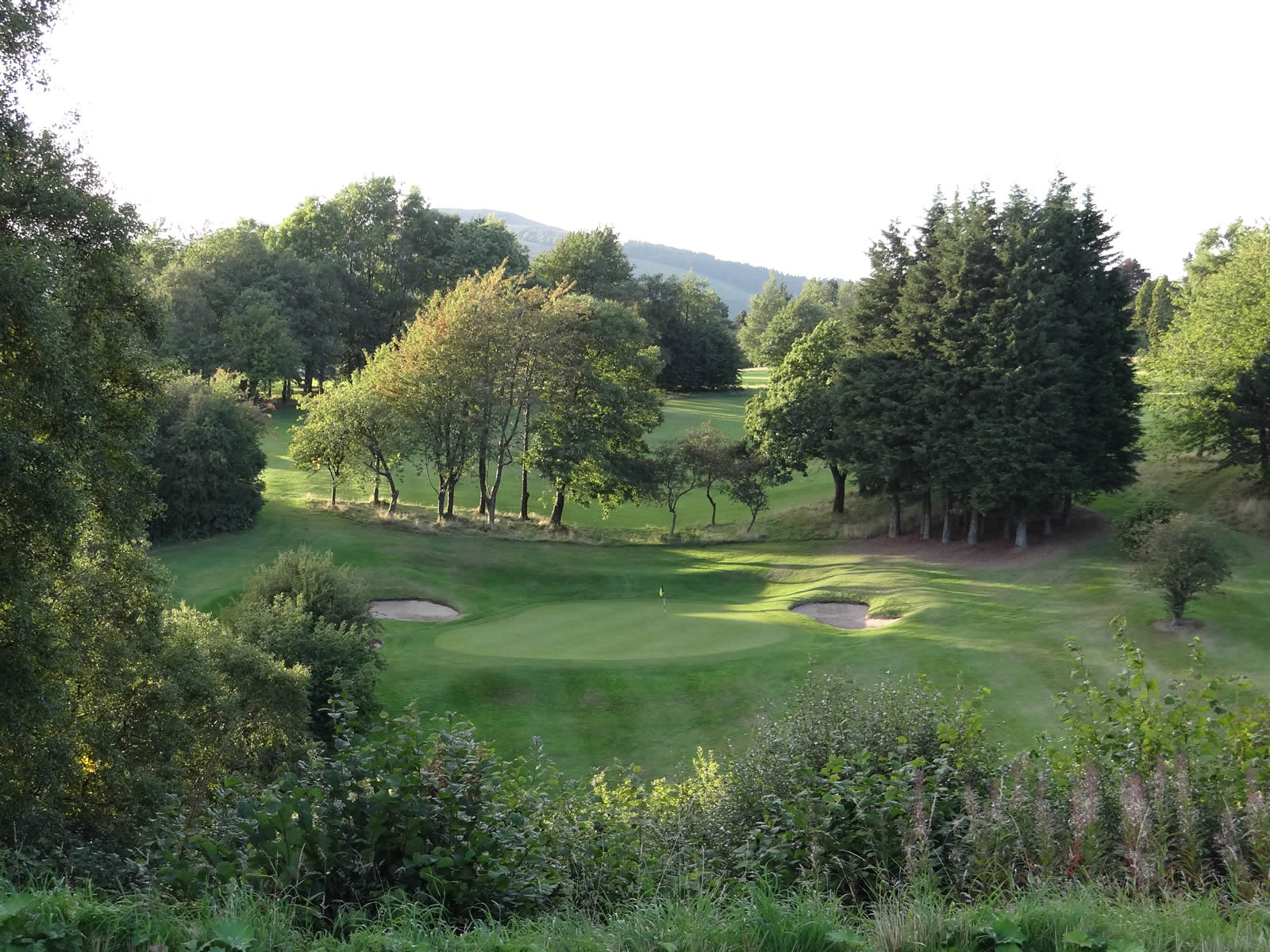 Click on a hole number to view an individual planner for a hole
Hole
White
Yards
Yellow
Yards
Par
Stroke
Index
Red
Yards
Par
Stroke
Index
1
274
274
4
13
261
4
7
2
420
420
4
3
365
4
3
3
451
451
4
7
431
5
15
4
165
165
3
17
139
3
11
5
285
285
4
11
241
4
9
6
452
452
4
1
403
5
17
7
156
156
3
15
148
3
13
8
408
408
4
5
318
4
5
9
396
396
4
9
318
4
5
10
286
286
4
16
260
4
10
11
424
424
4
4
416
5
6
12
436
436
4
2
422
5
2
13
158
158
3
18
135
3
18
14
396
396
4
6
313
4
12
15
359
359
4
8
288
4
14
16
297
297
4
12
273
4
4
17
491
491
5
10
421
5
8
18
210
210
3
14
201
3
16
Total:
6064
6064
69
5353
73